Welcome to Cherubs
- What do we do?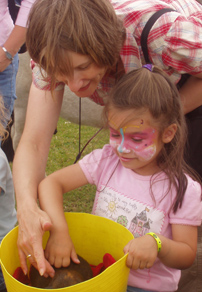 Cherubs Summer Funday!
This year's Summer Funday will be held on Sunday 20th June at Martin Baker Sports & Social Club, between 12-3pm. Admission costs £1.50 per adult and £1.00 per child.
Activities going on will include go-karts, face painting, dancing, tug-of-war, crafts, bouncy castle and much more! BBQ and refreshments will be available. Download our flyer here.
Cherubs is a charity set up by neonatal staff and parents who have had babies on the unit. We aim to raise money to help provide much needed equipment for the unit.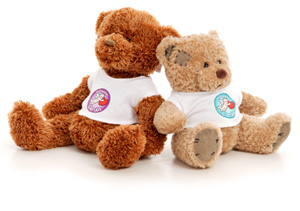 The main aim is not only to fundraise for the unit but to provide support for families. We hope that this website will provide information, and contacts that will be useful during your stay.
We provide a library of books for parents' use on the unit about sick and premature babies. We also organise two fun events throughout the year to raise money and reunite families who spent time on the unit.
We recently purchased a digital camera (to provide parents with a first photo) as well as televisions, DVD players and CD/clock/radios for the parents rooms .
Cherubs is made up of parents who, like yourselves, have had sick children, or children born prematurely. These babies have spent weeks, even months on the unit, but with the dedication of their parents and the staff on the unit they have developed into lively individuals.