Cherubs
- Donations
We gladly accept donations to Cherubs, and this money is used to provide equipment for the unit. with an emphasis on improving the experience of parents.
Cheques should be made out to 'Cherubs', or alternatively, you can make a donation over the telephone by credit or debit card by calling 01895 279352 quoting 'Cherubs - Trust Fund 608'.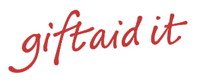 If you are sending a donation by cash or cheque, please consider including a Gift Aid form, which would allow us to claim tax relief on your donation (at no extra cost to yourself) if you are a taxpayer. You can download the Gift Aid form here.
Please also include your details so that we can send you a receipt and our thanks!
Every year, we approach companies to ask if they would be willing to donate something for our raffle. Do you work for a company who may wish to sponsor Cherubs or donate something towards our fundraising events?
Making a donation in memory
Making a donation to the neonatal unit in lieu of funeral flowers can be a positive way of remembering a special baby.
Once a gift has been received in memory of a baby, we will send an acknowledgement letter to you. We also send a personal letter to the baby's parents.
For this reason, if you would like to donate to Cherubs in memory of a baby who has died, please be sure to include your details and the baby's full name so that we may notify his or her parents of your donation.