Parents
We work using a philosophy of family-centred care, meaning that the neonatal team is here, not just for your baby, but also to support you by providing information, care and advice during this difficult time, and by working together with you to provide the best care for your baby.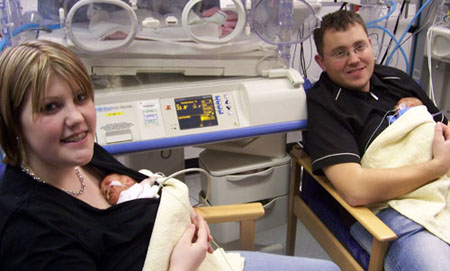 While your baby is receiving care on the unit, you might find yourself overwhelmed with questions about what is happening, emotional support, visitor guidelines, and how you can help your baby. Every member of staff is available to answer these questions and provide you with the support you may need.
The medical and nursing staff will keep you informed of the equipment in use, treatments, medications and plan of care for your baby. We encourage you to ask questions and voice any concerns, as we want you to feel confident and comfortable in the neonatal unit environment.