Going Home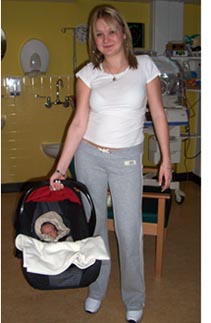 Having a baby on a neonatal unit can mean getting used to a high level of monitoring and support. When you go home, there are no monitors, and you will be the baby's main carer, and so leaving the unit can be a daunting event as well as a happy one.
It is important to remember that babies are only allowed home when the nurses and doctors feel he or she is ready, and when you feel comfortable and confident in caring for your baby.
This section aims to answer some of the questions you may have about taking your baby home.