Hearing Tests
All babies have a hearing screen performed. We try to do this before the baby leaves hospital, but if this is not possible then an outpatient appointment will be sent.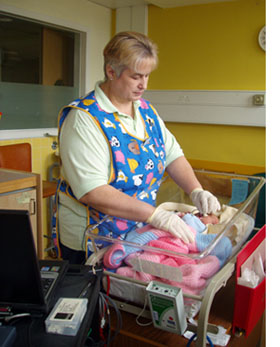 What does the test involve?
A trained hearing screener or audiologist carries out the screen. The test is not painful, and is usually done while a baby is asleep.
This test will allow babies with any hearing problems to be identified early, as early identification is known to be important for the development of the child
You will be asked to sign a consent form before the test is performed and you can stay with your baby throughout the screen.
For more information please visit the newborn hearing screening website