Head Ultrasound Scans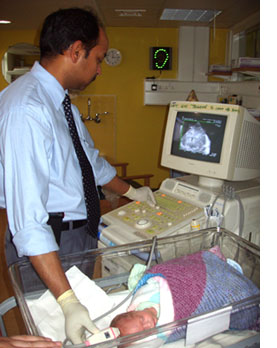 Ultrasound scans are performed on all babies born at less than 34 weeks gestation, and at regular intervals depending on age. Older babies may also have scans for various reasons.
These scans can show whether there is any bleeding or other problems. Doctors will be happy to discuss these scans with you, and will always inform you of any unusual findings.