Doctors
Our medical team is led by 3 consultant neonatologists, who rotate their time in NNU on a weekly basis, providing 24 hour cover:
Dr Michelle Cruwys
Dr Jide Menakaya
Dr Abbas Khakoo
The team also consists of registrars, senior house officers and medical students. Senior House Officers (or SHOs for short) work with guidance from more senior and experienced doctors called registrars. Registrars in turn will look to the consultant for advice and support where needed.
Additionally, the doctors may request an opinion from a specialist doctor (sometimes at other hospitals).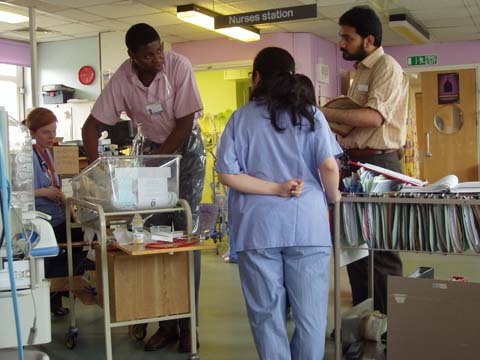 Every morning, each baby's care is reviewed indiviually (at the bedside) by the doctors and nurses (usually with a consultant present), on the ward round. You are welcome to attend while your baby's care is being discussed, but for reasons of confidentiality, you will be asked to leave while other babies are being talked about.
If you have any concerns about your baby which you would like to discuss privately with a consultant, please ask your nurse and this will be arranged.